CHABLIS PREMIER CRU CLIMATS
ARE YOU LEFT BANK OR RIGHT BANK ?
During the Bourgogne Homecoming in Los Angeles with the wines of Bourgogne, we invite you to discover the Climats of the Chablis Premier Cru appellation, from one bank of the Serein river to the other.
On paper, Chablis is simple to comprehend: a single grape variety, Chardonnay, a single color, white, and four appellations: Petit Chablis, Chablis, Chablis Premier Cru, Chablis Grand Cru.
Behind this seemingly simple scheme of things is a richly diverse reality. The Chablis Premier Cru appellation illustrates this beautifully. Comprised of 40 Climats spread over both the right and left banks of the Serein river, it expresses the nuances of the Chablis terroir, notably because of the differing types of exposure to the sun, and their influence on the wines.
From one riverbank to the other, come discover or rediscover the secrets of the Chablis Climats through a tasting of ten selected Chablis Premier Cru wines.
Immersive tasting
Left bank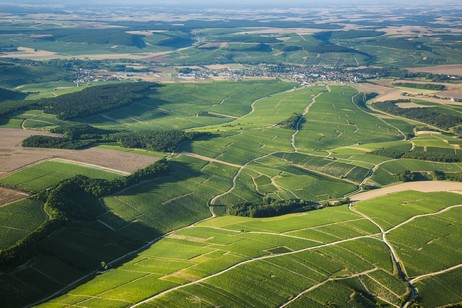 Terroir of the flag-bearing Climat Beauroy
Illustration with the Chablis Premier Cru, Beauroy, 2020, Maison SIMONNET-FEBVRE
Terroir of the flag-bearing Climat Montmains
Illustration with the Chablis Premier Cru, Forêts, 2020, Domaine PINSON Frères and the Chablis Premier Cru, Montmains, 2018, Domaine Guy ROBIN
Terroir of the flag-bearing Climat Vosgros
Illustration with the Chablis Premier Cru, Vosgros, 2019, Domaine Jean-Paul et Benoît DROIN
Terroir of the flag-bearing Climat Vaillons
Illustration with the Chablis Premier Cru, Vaillons, 2018, Domaine Guy ROBIN
Terroir of the flag-bearing Climat Mont de Milieu
Illustration with the Chablis Premier Cru, Mont de Milieu, 2020, Domaine Courtault-Michelet
Terroir of the flag-bearing Climat Fourchaume
Illustration with the Chablis Premier Cru, Fourchaume, 2019, Domaine des MALANDES and the Chablis Premier Cru, Vaulorent, 2019, La CHABLISIENNE
Terroir of the flag-bearing Climat Montée de Tonnerre
Illustration with the Chablis Premier Cru, Montée de Tonnerre, 2018, Domaine CHRISTOPHE et Fils
Terroir of the flag-bearing Climat Vaucoupin
Illustration with the Chablis Premier Cru, Vaucoupin, 2018, Domaine LONG-DEPAQUIT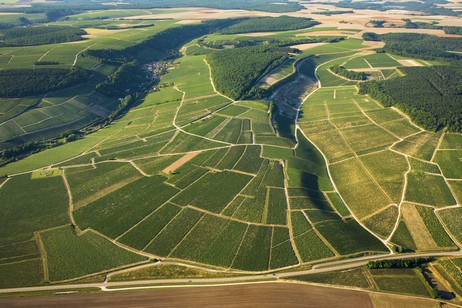 The Chablis winegrowing region seen from the sky