Wines from the end of the 20th century and the start of the 21st.
2009
An early vintage thanks to a hot, sunny spring hot. July was overcast but August brought fine weather. Harvests began in early September. Maturity was good and yields high. These sun-drenched wines are bursting with fruit.
2008

A topsy-turvy vintage gave rise to a wide range of interpretations depending on the producer. Spring was pleasant, but winemakers had to deal with a poor summer. At the start of the picking season, acidity was still high, but then the sun came out, causing a rapid fall. The contrast is striking between those wines that were harvested first and those picked at the end of the campaign. The resulting wines are very appealing, with elegant and aromatic fruit, and the best of them are ageing very well.
2007

After a promising spring, summer was disappointingly gray and damp. Picking nonetheless took place in fine weather and winemakers waited for optimum ripeness to avoid grassy aromas. The wines turned out to be the most delicate and fresh of the whole the decade. The best of them are still showing a remarkable aptitude for ageing.
2006

The year was marked by a period of drought in mid-July. Some winemakers were reminded of 2003 and they prepared to harvest early. But the month of August proved them wrong and the vines' development slowed. Picking began in mid-September. The wines are rich, fruity and low in acid, and have enjoyed great commercial success.
2005

It was all smiles at harvest time. Conditions for ripening were perfect, with hot days and cool nights. The grapes were in superb health, straight out a grower's handbook. Winemakers welcomed a vintage with delightful balance, and one that had been easy to manage in the vineyards throughout the year. Volumes were high, but with no compromise on quality. The wines are still wonderful today, and will remain for a good few years yet.
2004

The vines seemed to be making up for the lost production of the previous vintage. Work in †he vineyards was frenetic to keep pace with the abundant growth. The weather was poor in August, but this was followed by a fine September. The wines are elegant and have nice acidity.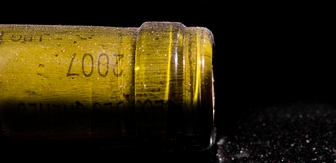 2003
This year was notable for a heatwave from June until August. There were few grapes due to tricky spring weather, but maturity progressed rapidly. Some winemakers raced back from their vacations to start picking in the first week in August. Unsurprisingly, the wines lack body because of the low acidity. This vintage was drunk quickly, although one can still find a few nice bottles from the cooler plots or older vines which could better withstand the heat.
2002

The vintage was characterized by a poor summer which did not fill winemakers with hope. But at the start of September, things suddenly turned around as a month of fine weather set in. Harvesting began in the last week of September, with the fruit in lovely condition with good balance. The wines soon took on the status as classics for their combination of depth and finesse, a reputation that has yet to fade.
2001

A particularly demanding vintage for winemakers. Summer was wet and rot spread through the vineyards while the grapes were still under-ripe. To produce wines of any quality, much sorting of the fruit was required.
2000

A very ripe vintage, notable for an especially hot August and September. The grapes were ripe, but fairly high yields produced wines with lower concentrations, which soon grew tired.
1999

A vintage of good ripeness, balanced by a nice acidity.
1998

Good levels of ripeness and acidity thanks to an especially fine summer.
1997

Spring was tricky but summer was very hot and quite dry. At harvest time in early September, the grapes lacked acidity. Yet the wines immediately proved likeable for their full fruit. The best of them have aged well.
1996

September was particularly favorable, with sunny yet cool days and a gentle northerly wind sweeping through the vines. The grapes showed good balance, with sustained acidity and impeccable health when it came to picking. A vintage which combines richness and a firm acid framework, one that will last.