Chablis Grand Cru Grenouilles
The smallest Climat in the Grand Cru appellation is certainly full of character.
Covering less than 10 hectares, Grenouilles is the smallest Climat in the Chablis Grand Cru appellation. Because it lies next to the Serein, a beneficial moderating effect comes into play. While rather slow at times, an exceptional south and southwest exposure guarantees an excellent maturity. These vines are certainly in no rush! Thanks to an ideal drainage, they ripen stress-free. The poor and stony clay soil sits on a Kimmeridgian subsoil of limestone marl.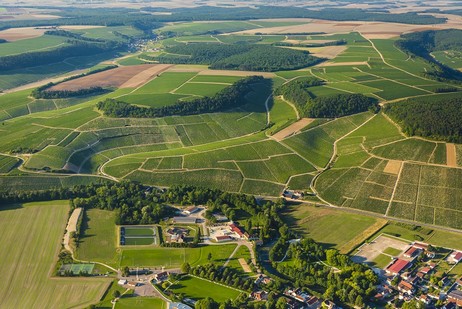 Character, stories and legends
Though small in size, Grenouilles is big in character. Sometimes closed at first, its generosity quickly outshines its austerity. It juggles brilliantly between strength and finesse, wrapped in a delicate minerality. Occasionally capricious in its first years, alternating between the opening and closing phases, it reveals itself as complex and firm after several years of ageing.
The name of this Climat is quite explicit, for once. Grenouilles simply refers to certain well-known amphibians! Written evidence goes back to 1321, with the words "grenoille" or "gernoille". As the Serein runs just a stone's throw away, frogs no doubt frolicked around the nearby vineyards and came to keep the winegrowers company.