Chablis Grand Cru Preuses
Famous for its minerality, this Climat of Chablis Grand Cru takes its name from the word "pierre" (stone).
Overlooking the Chablis valley, Chablis Grand Cru Preuses is quite imposing.
Its 10.8 hectares, facing south and southwest, are bathed in sunlight for most of the day. In the summer, they take advantage of the last rays until late in the evening.
On the surface, the soils are predominantly clay-limestone and brown in color, although some plots are covered with white, thinner clays.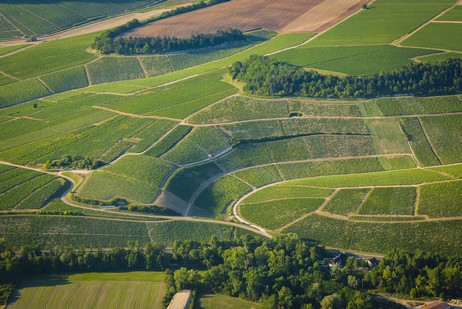 Character, stories and legends
With remarkable mineral intensity, Chablis Grand Cru Preuses displays the Chablis style at its purest. Elegant and sophisticated, it embodies all the nobility of its terroir. A wine of great aging potential, though rather reserved in its first years, it reaches its best over time, revealing its full complexity.

The Climat Preuses sits along an ancient Roman road that used to be called "voie pierreuse" (stony road). Over the centuries, "la pierreuse" became "la preuse". Thus, Preuses simply takes its name from the word "pierre" (stone).