What to serve with a Chablis Premier Cru ?
Stéphane Philippe, sommelier and official trainer at the Bourgogne wine school, shares his expertise about the perfect food to serve with a Chablis Premier Cru - a subject which he has considered long and hard.
The Chablis Premier Cru appellation opens up a wide range of combinations for celebratory meals involving more complex dishes. Its elegance and aromatic complexity mean it is tailored to accompany sophisticated and delicate foods. Its mineral notes are the perfect partner to the grilled, braised and smoked flavors of certain dishes. Its crispness, lightness and persistence are to be combined with foods with a melting or fatty texture, to which it brings good structure.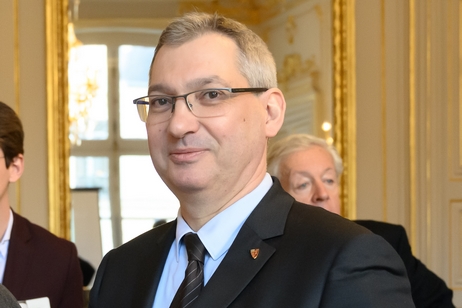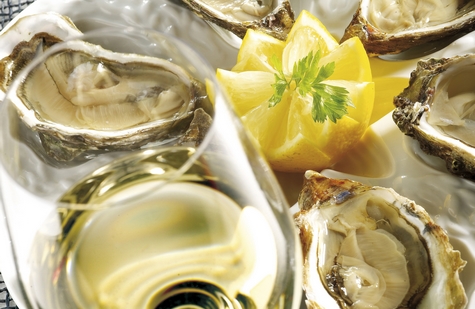 A WINE WITH APPETIZERS
Its salty notes marry well with caviar, seafood and shellfish dishes. It is also wonderful with oysters (fines de claire or warmed with tarragon), sea urchin (plain or in a soufflé), shellfish such as stuffed crab, crayfish in a velouté sauce, lobster in sauce américaine and grilled spiny lobster with cold or hot sauces, or with scallops whether raw, hot or in pastry.
A WINE WITH ENTREES
With Japanese cuisine, the purity of the wine brings a dynamism to fatty raw or deep-fried fish, to sticky rice dishes, sushi and tuna or salmon sashimi, shrimp, octopus or vegetable tempura and fried tofu. Dishes using seafood such as nori or wakame are also a good match with Chablis Premier Cru, for the synergy between the salty, mineral flavors. Hot and cold soba or udon noodle dishes also work well with a crisp and rounded Chablis Premier Cru. There are many other great combinations involving fish such as marinated or grilled swordfish.
Rice is an ideal match with a Chablis Premier Cru. Whether crispy or sticky, the wine is a great fit, making it more rounded or more subtle. Risotto with mushrooms, squid and squid ink or shellfish make for some interesting combinations with such a full wine.

Chablis Premier Cru is best matched with fleshy and fatty fish because its crispness brings a light touch. It is ideal for many different preparation methods - raw, baked, braised, poached or even smoked.
The salty nature of fish from the sea suit it well. Freshwater fish that offer good density with an acidic accompaniment such as a sorrel sauce are also ideal companions. Salmon (in parcels, fillets with sorrel sauce, marinaded or gravlax, poached and served with mayonnaise or even baked in a pastry case), tuna carpaccio, smoked or gilled eel, pike with cream or beurre blanc sauce or in quenelles, pike-perch with beurre blanc, or sorrel sauce are all great matches.
White meats and poultry with their tender texture and delicate flavor go very well with Chablis Premier Cru, in particular those in velvety cream sauces. It complements the subtlety of the sauce and brings volume and balance. It does the same with a blanquette de veau.Top quality poultry like fatted chicken or Bresse capon needs a rich and complex wine accompaniment. With truffles, dishes like these require a vintage Chablis Premier Cru up to ten years old.