The Chablis Wine Festival
Organized by the Chablis Tourist Office in partnership with the Bourgogne Wine Board (BIVB), La Fête des Vins wine festival is a key event in the year.

The first Fête des Vins was organized in 1949, when it served to mark a renaissance for Chablis. Each year, it is held on the fourth weekend of October, and brings together several thousands of visitors including wine lovers, professionals, connoisseurs and newcomers to the world of wine. A wide range of events are on offer, including the baptism of the new vintage, tastings of all the different levels of appellation through different vintages offered by some 40 producers from Chablis and the Grand Auxerrois region, and the induction of new members of the local brotherhood, along with stands run by local food producers, walks in the vines, and plenty of activities for children.
The 75th edition of the Chablis Wine Festival will be held on the 21st and 22nd of Octobre 2023!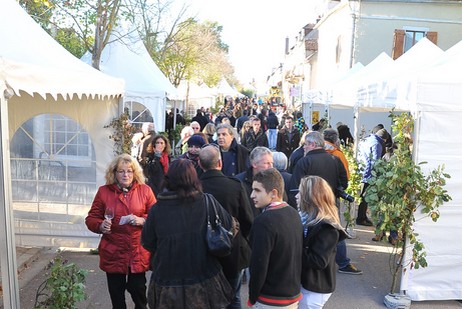 Ceremony
Baptizing the vintage
During each Fête des Vins celebration, the new vintage is baptized in the presence of two patrons. During the ceremony, it is traditional to take a look back at the past year, and describe the initial characteristics of the new vintage.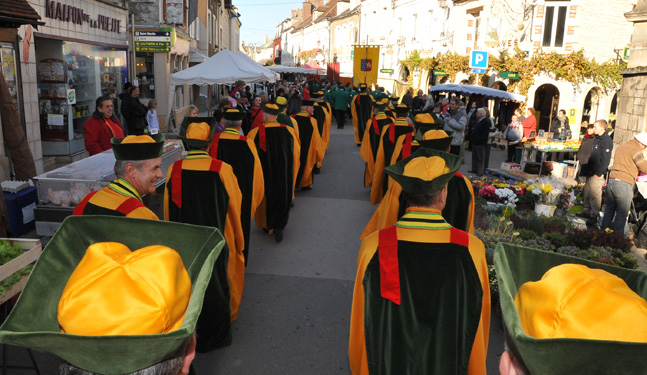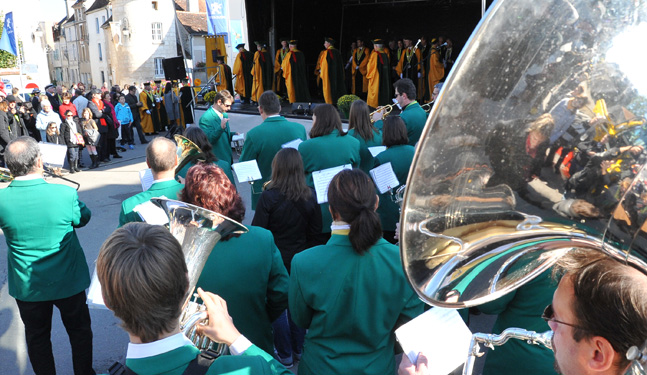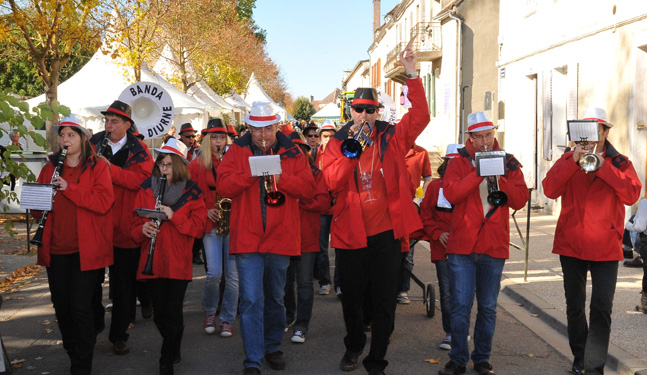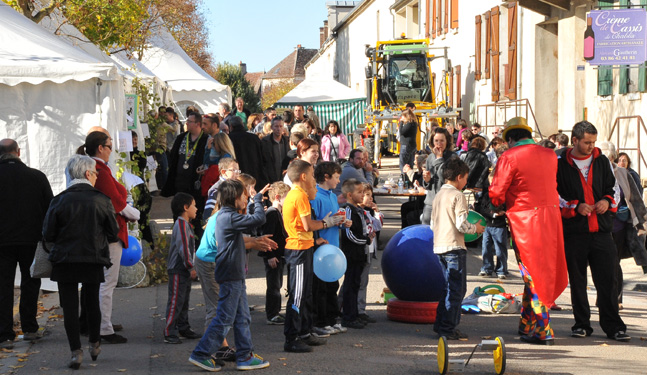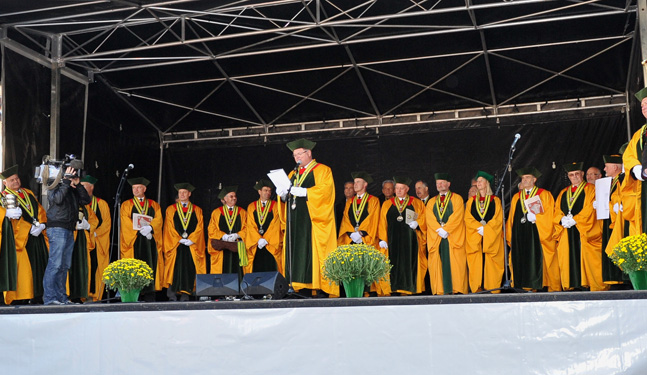 A parade of Les Piliers Chablisiens in the streets of Chablis
A marching band in the streets of Chablis
A marching band in the streets of Chablis
The Fête des Vins in Chablis
New members joining Les Piliers Chablisiens