Supporting and promoting Chablis wines
The main mission of Les Piliers Chablisiens, with their colorful costumes, is to promote the wines of Chablis at various festivities, whether local, national or international.

This Bacchic brotherhood was created in 1953 by a notary from Chablis, René Sotty, in order to acknowledge those who uphold the quality of the wines of Chablis.
During a visit to Mont Saint Michel, René Sotty was mesmerized by the great pillars in the crypt which support the entire weight of the abbey. A parallel was drawn, and the Piliers Chablisiens now support the values of the wines of Chablis.
For more information on this brotherhood,
visit their site at http://www.piliers-chablisiens.com/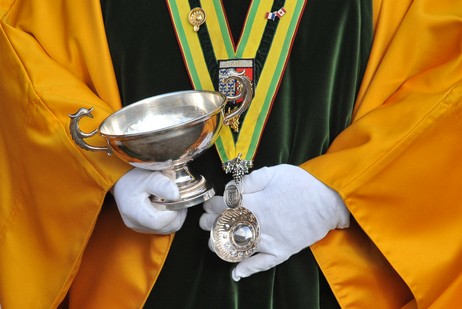 The ranks inside the brotherhood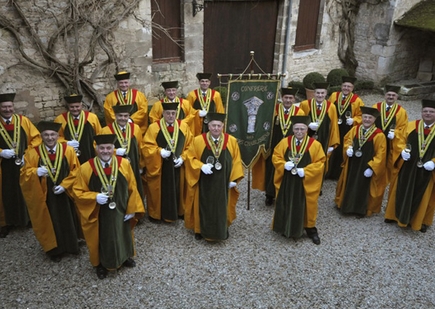 These names come from architecture. The first is the Stylobate, upon which sits the Socle. The Socle, also known as a "Pillier", represents the second grade.After the Stylobate and the Socle come the position of Fût, Arc Boutant and Chapiteau. The Architrave is the highest ranking member and is the head of the whole Chapter.