White wines with wonderful keeping potential
The Chablis Grand Cru appellation comprises seven Climats: Blanchot, Bougros, Les Clos, Grenouilles, Preuses, Valmur, and Vaudésir.
It is mainly produced in the village of Chablis, but also at Fyé and Poinchy.
A crystalline greenish-gold, with age its noble hue evolves to a light yellow. This is a wine for keeping, for 10 to 15 years, sometimes more. One the nose, the mineral aromas of flint are intense. They nonetheless give way to linden, nuts, a hint of honey and almond. The Fairy Ring or mousseron mushroom aroma is a typical touch. On the palate, the balance is perfect between liveliness and body, encapsulating the charm of an inimitable and authentic wine. The jewel in the crown of Chablis, it is a wine rich in nuances that finds expression through each individual Climats.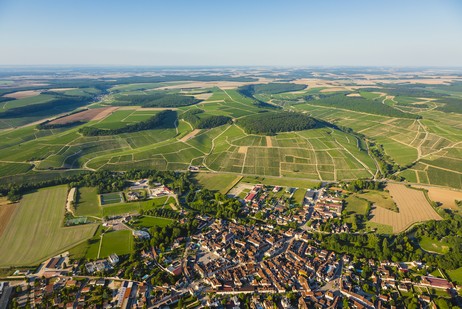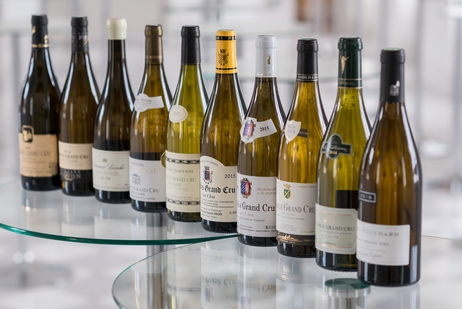 The terroirs, formed in the Upper Jurassic era, 150 million years ago, are composed of limestone and marl with Exogyra virgula, tiny oyster fossils. Chablis Grand Cru is one of the rare French AOC wines to make reference to its geology, notably the Kimmeridgean age.
Chablis Grand Cru can be found in the commune of Chablis and on the right bank of the Serein, the little river which runs through the region to the northeast of the village, and is at an elevation of between 100 and 250 meters. Enjoying an excellent sunny location, the Chablis Grand Cru appellation is unique. It is spread over seven Climats, whose names feature on the labels, each with a distinct character as the Chardonnay demonstrates its wonderful variations: Blanchot, Bougros, Les Clos, Grenouilles, Preuses, Valmur and Vaudésir.
CHABLIS GRAND CRU IN FIGURES
Appellation d'Origine Contrôlée created in 1938

Figures from 2022:
The appellation Chablis Grand Cru represents 1% of Chablis wines.
Production area : 101 ha (1 hectare = 10,000m²)
Harvest : 4 902 hl (1 hectoliter = 100 liters, or 133 bottles)
Average annual harvest between 2018 and 2022 : 4 444 hl

Download the fact sheet about the appellation