White wines that are structured with good length in the mouth
This village appellation is produced in the communes of Beines, Chablis, La Chapelle-Vaupelteigne, Chichée, Courgis, Fleys, Fontenay-Près-Chablis, Fyé, Maligny, Milly and Poinchy. Today, 40 Climats can be associated with the label Chablis Premier Cru, including 17 main "flag-bearing" Climats.
The various Climats each bring their own character to the resulting wine, depending on the soil and the aspect; they are all structured and long in the mouth. From the more mineral, which are closed when younger, to the more floral, which develop delicate, subtle aromas, the Climats of Chablis Premier Cru enchant the palate. Behind their pale golden appearance, the nose does not immediately express all its potential, and requires a little aeration. This is a wine for ageing, from five to 10 years.
Learn the art of tasting Chablis wines
As for Chablis, the main bedrock dates from the Jurassic, or more precisely the Kimmeridgean era (150 million years ago). One particularity concerning Chablis Premier Cru is that the Climats are spread between the right and left banks of the River Serein, a tributary of the Yonne which flows through the region from south to north.
Download the map of the Chablis Premier Cru appellation
Do you know that half of the 40 Climats in the Chablis Premier Cru Appellation had their present-day names before 1429!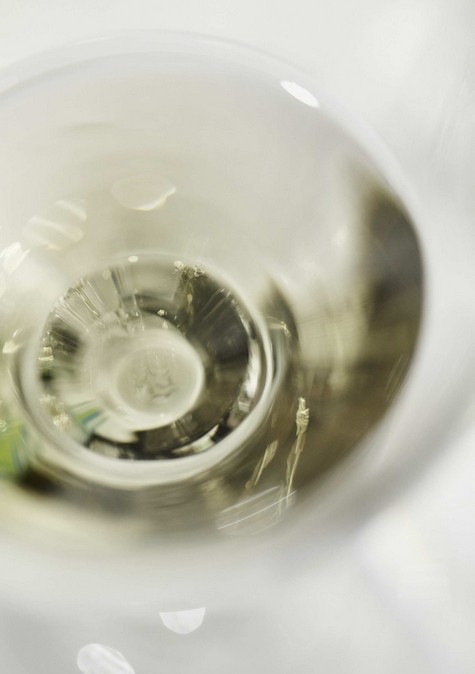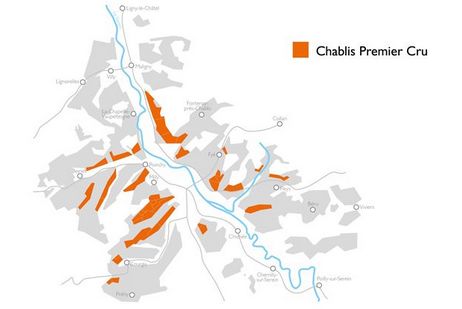 CHABLIS PREMIER CRU IN FIGURES
Appellation d'Origine Contrôlée created in 1967.
Figures from 2022:
The appellation Chablis Premier Cru represents 13% of Chablis wines.
Production area : 772 ha (1 hectare = 10,000m²)
Harvest : 42 750 hl (1 hectoliter = 100 liters, or 133 bottles)
Average annual harvest between 2018 and 2022 : 39 538 hl

Download the fact sheet about the appellation