The region's biggest appellation
The appellation village of Chablis is produced in the communes of Beines, Béru, Chablis, Fyé, Milly, Poinchy, La Chapelle-Vaupelteigne, Chemilly-sur-Serein, Chichée, Collan, Courgis, Fleys, Fontenay-Près-Chablis, Lignorelles, Ligny-le-Châtel, Maligny, Poilly-sur-Serein, Préhy, Villy and Viviers.
A failry light hue of golden straw or greenish-gold, this white wine has a very fresh, bright and mineral nose; one can find flint, green apples and lemon, with notes of undergrowth and mousseron or Fairy Ring mushrooms. Other aromas often include linden, mint and acacia, along with licorice and freshly-cut hay. Ageing turns the wine more golden and tends to bring out spicy notes. On the palate, the aromas persist at length thanks to their crispness and purity. Dry and wonderfully sophisticated, Chablis has a unique personality and is easily identifiable.
The name "Chablis" is usurped around the world by wines which have no right to use it. So be aware: there is only one true Chablis and it comes from Bourgogne!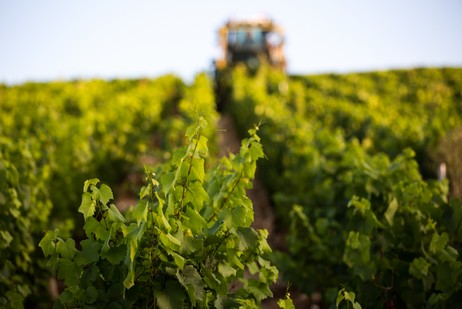 No other French wine region has affirmed such faith in geology. The main bedrock comes from the Jurassic epoch, or more precisely the Kimmeridgean age (150 million years ago). Deposits of tiny oysters can be found in the rock, which were left by the warm, shallow sea that once covered this territory. These creatures were in the shape of a comma, which gives rise to their name: Exogyra virgula.
Located near Auxerre in the Yonne department, the Chablis wine region runs alongside a little river with the soothing name of the Serein. The Cistercian monks of Pontigny Abbey did much to develop the vineyards from the 12th century onwards.
CHABLIS IN FIGURESCHABLIS IN FIGURES
Appellation d'Origine Contrôlée created in 1938
Figures from 2022:
The appellation Chablis represents 65% of Chablis wines.
Production area : 3 716 ha (1 hectare = 10,000m²)
Harvest : 215 316 hl (1 hectoliter = 100 liters, or 133 bottles)
Average annual harvest between 2018 and 2022 : 193 328 hl

Download the fact sheet for the appellation