FLORAL AROMAS AND NOTES OF CITRUS AGAINST A MINERAL BACKDROP
This "village" appellation can be produced across all the communes in the Chablis region.
With a clear or crystalline appearance, with a color of rye straw, sometimes with a greenish tinge, this dry white wine develops aromas of white blossom (hawthorn, acacia) mingled with citrus notes (lemon, grapefruit) over a mineral base (flint, typically referred to as the odor of a flintlock gun). Sometimes one can find aromas of peach and white-fleshed fruit. The mouth is zesty and light, with balanced acidity. This lively attack is followed by a pleasing roundedness. Its salty whiff is part of the character of the land. It has a fatness to complement its crispness, producing a lasting sensation on the palate. It is general drunk young, ideally two years after harvest.
Learn the art of tasting Chablis wines
The terroirs of the Petit Chablis appellation are located on the higher slopes or the beginnings of the plateau. They are made up of hard, brown limestone, or sometimes silty, sandy soils, in general at an elevation of between 230 and 280 meters, with varied orientation.
On both sides of the Serein valley, the Appellation d'Origine Contrôlée of Petit Chablis forms one of the rings of the Chablis area, with soils dating from the Tithonian age, a little more recent than those of the other appellations in the region. 100% Chardonnay, there is nothing "little" about Petit Chablis.

Download the map of the Petit Chablis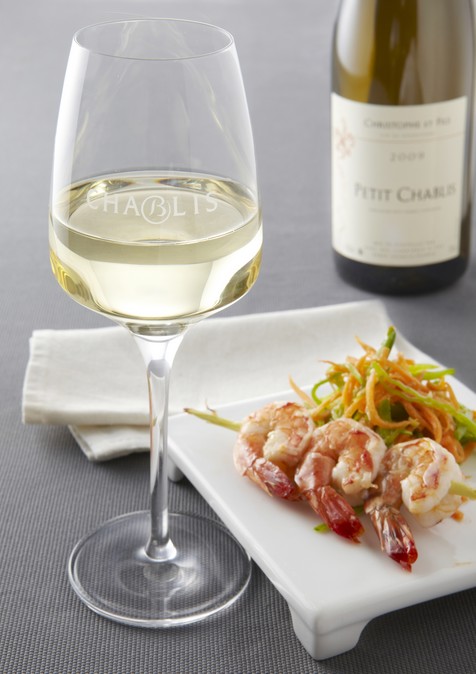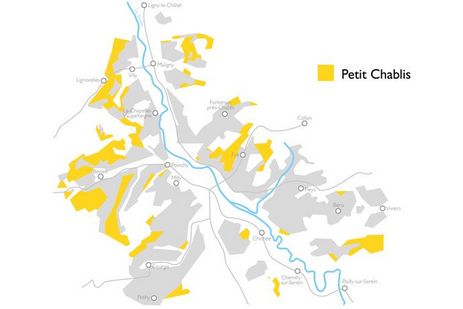 PETIT CHABLIS IN FIGURES
Appellation d'Origine Contrôlée created in 1944
Figures from 2022:
The appellation Petit Chablis represents 20% of Chablis wines.
Production area : 1 257 ha (1 hectare = 10,000m²)
Harvest : 72 143 hl (1 hectoliter = 100 liters, or 133 bottles)
Average annual harvest between 2018 and 2022 : 59 036 hl

Download the fact sheet on the Petit Chablis appellation