Fermentation and maturing the wine
Vinification covers all the procedures of winemaking, whether mechanical, microbiological or biochemical. While the quality of the wine depends on the terroir, it also depends on the quality of the harvest, respect for hygiene, and the techniques employed during vinification.

From its arrival at the winery, the harvest is taken to the press. The must obtained is then transferred either to oak barrels or stainless-steel vats for the alcoholic fermentation to begin. This continues for about three weeks at low temperature (between 15-18°C). During this stage, the yeasts transform the sugar in the grapes into alcohol.
Once alcoholic fermentation is finished, a secondary fermentation known as "malolactic" is triggered: lactic bacteria turn the malic acid naturally present in the wine into lactic acid. This process reduces the acidity of the wine and stabilizes it. The majority of Chablis wines undergo this secondary fermentation.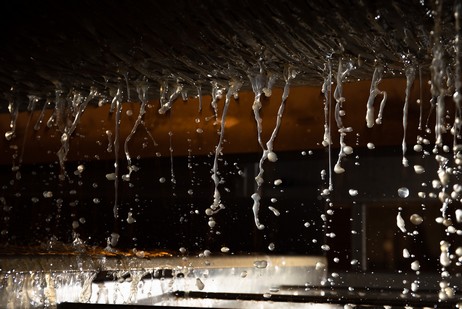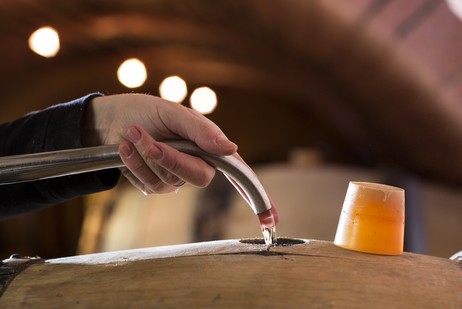 Next comes ageing, which is done either in vats or barrels, depending on the type of wine desired. This period varies according to the winemaker's approach and the profile of the wine sought. For the Chablis Grand Cru appellation, ageing must continue until at least 15 March of the year following the harvest.
Then blending can be carried out to obtain wines with a better balance, depending on the style of wine and ageing potential the winemaker is looking for.
One particularity of Chablis is that oak barrels are used only sparingly, and chiefly for the appellations Chablis Premier Cru and Chablis Grand Cru, although not always. The proportion of new barrels is often quite low, in order to preserve the expression of the terroir. This practice has ancient origins: traditionally, the wines from Chablis were delivered in barrels by boat to Paris, then these barrels returned empty to Chablis to be filled again. So there is no tradition of new oak in Chablis. By contrast, in Meursault, the barrels of wine were not returned after delivery, so the winemakers would always use new ones, and today they continue to use new oak in Meursault.