Beauroy, Troesmes and Côte de Savant
Beauroy, a flag-bearing Climat
Chablis 1er Cru Beauroy
The valley of this Chablis Premier Cru was likely the home of a family called Rouard or Roard.
Lying on the left bank of the Serein, this flag-bearing Climat covers about 64 hectares, including its secondary Climats Côte de Savant and Troesmes. In the township of Poinchy-Chablis, Beauroy is subject to dry winds from the east. Its steep slope and a relatively poor water supply cause the vine to suffer in dry years. The soil is poor and dry and shows several geological strata. The topsoil is thin, covered in small stones and white clay limestone with bluish highlights.
Beauroy is a Climat that is sensitive to late frosts. Back in 1978, this posed such a threat that an artificial lake was created at the foot of Côte de Savant to fight against spring frost by overhead irrigation. This technique consists in projecting droplets of water onto the vines to form protective ice shells around the buds.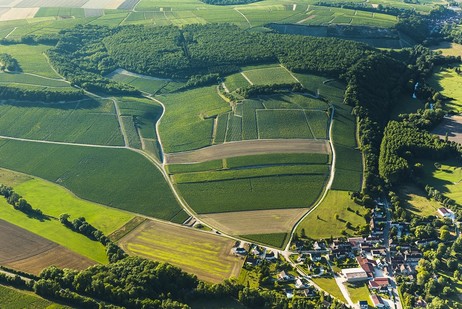 Character, stories and legends
The steep slope and thin soil of this sun-drenched Climat are key to Beauroy's balanced wines. Their smooth texture, acidity and minerality intertwine to produce rich and powerful wines, dominated by fruity aromas. They can be enjoyed young, although their soft acidity gives them a 6 to 8 years' ageing potential.
It has been confirmed that this area has been deforested since the 12th century. Among the many possible origins, Beauroy could come from a corruption of the words "bois roy" (the king's wood). This name could also come from "beauvoy" (beautiful view) in reference to a large path running through it, substituting the "V with and "R". Finally, some argue that a family called Rouard or Roard lived in the region. This last explanation is undoubtedly the most plausible.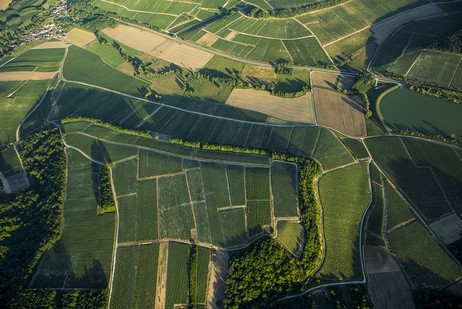 Chablis 1er Cru Troesmes
This Climat of Chablis Premier Cru gets its name from the Old French word "trauwée" (passage).
Lying between Beauroy and Côte de Savant, Troesmes is in the heart of the area belonging to the flag-bearing Climat Beauroy. Like its two neighbors, its south and southeast exposure provides excellent sunlight. As this Climat is steep, with its back turned towards the north, it is protected from the winds, though not free from frosts that are common in this area. It benefits, however, from the microclimate created by the nearby lake in Beine. Its complex soils consist of stones and fairly clear clays, lying on a base of Kimmeridgian marls. Here and there, at the top of Troesmes, sit some large pieces of marl rubble.
Character, stories and legends
With its typical Kimmeridgian subsoil, Troesmes is very characteristic of a Chablis Premier Cru. This sun-drenched terroir brings body to the wines. Velvety, generous and flattering, they deploy their floral qualities even when young, sustained by a fruity attack. Their full potential comes to the fore after 5 to 7 years.
This name has two historical explanations. Troesmes may come from "troène" (shrub, privet). Or it might have its roots in the Old French "trauwée", which gives the word "trouée" (passage) – an obvious reference to the valley that separates the Climats of Troesmes and Côte de Savant.
Chablis 1er Cru Côte de Savant
The name Côte de Savant likely stems from the wooded land at the top of its hillside.
Côte de Savant is one of the Climats grouped under the flag-bearing Climat Beauroy, on the left bank. Nestled on the outskirts of the village of Beine, it seems to be keeping an eye on the lake, located only slightly downhill. It is the first Climat to greet you from the A6 highway, or when coming from Auxerre. With its southeast exposure, Côte de Savant opens onto a wide valley and welcomes excellent sunlight. Its steep slope has the advantage of turning its back to the north and remaining protected from cold winds. The stony soils lie on a clay-limestone subsoil.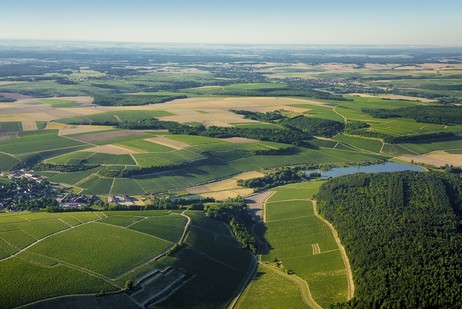 Character, stories and legends
As Côte de Savant is a sun-drenched Climat, its wines define themselves by a rather unctuous structure. In the glass, it's a balancing act – acidity and minerality interlace, making these wines rich and powerful. They can be enjoyed young or after ageing a few years.
Some would have liked the name of this Climat to come from the medieval adjective "savorant" (tasty)! However, wine-tasting vocabulary had no bearing on Climats names back then. The name more likely stems from the word "savée". Meaning a hedge or a wooded strip, this word might refer to the wooded area cutting across the top of the hill.