Chablis Grand Cru Blanchot
This Climat of Chablis Grand Cru is named after the light color of its soil and subsoil.
Blanchot stretches over 12.7 hectares, on the east of the Grand Cru appellation. This complex terroir is known for being difficult to work. Because it faces east and southeast, its sun exposure is somewhat limited. Despite only benefitting from the morning sun before it disappears, Blanchot remains, paradoxically, a warm terroir. Its steep slope and sheltered location result in slow ripening conditions, with a harvest that generally starts well after that of its neighbor, Les Clos. In some places, poor clays with shells, stones, or even blue and green sticky draining clays replace the Kimmeridgian limestone in the subsoil.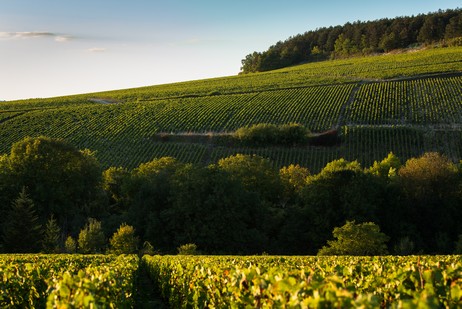 Character, stories and legends
Exceptionally atypical, Blanchot is a real eye-catcher. Indeed, it is slow to mature, like a cold terroir; however, it also suggests the great depth of wines from hot terroirs, due to its protected exposure. On the palate, it reveals itself as more eloquent than Preuses, yet more austere than Les Clos. A predominantly floral aromatic strength and an evanescent minerality make it a great wine for Chablis wine enthusiasts, as it displays a pure, airy, and magical personality.
The word Blanchot comes from the Germanic word "blank" (light, pale). This Climat therefore takes its name from the stony nature of the soil, composed of white limestone and a pale coloured clay-limestone subsoil.