Chablis Grand Cru Bougros
Slightly off to the side, this Climat's appearance is most unusual
Lying to the west of the Chablis Grand Cru appellation, Bougros' 15 hectares are sheltered from the wind. They extend over a large southwest-facing terrace at the top and over a steeper south-facing slope towards the bottom. This hillside positioning is particularly in its favour, as its hours soaking in the sun are intense. Although the soils are naturally draining, the unique layout of this Climat becomes obvious from a geological point of view: on the hillside, the soil is quite poor, whereas on the terrace, in the upper part, it becomes deeper, with increasing clay and marls.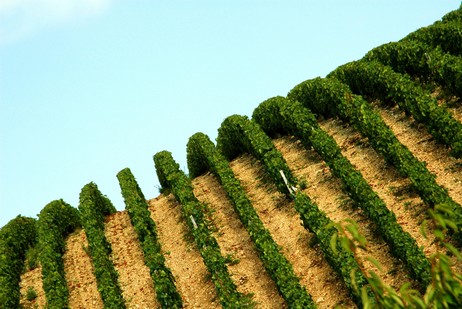 Character, stories and legends
Long gone unnoticed due to its offset location, Bougros has been a success nonetheless. Its sun-drenched character first hits the palate, then gives way to a refined power. Long in the mouth, elegant and intensely mineral, it needs a decade to fully express itself.
Written evidence of Bougros goes back to the 15th century, then spelled "boguereau", "bouguerot" or "bouquerau". It may come from the Latin word bucca, which gave the Old French word "bouque" (narrowing). This may refer to the nearby river Serein, which narrows at the foot of the hill, and often flooded there in the past.