Fourchaume, L'Homme Mort, Vaupulent, Côte de Fontenay and Vaulorent
Fourchaume, a flag-bearing Climat
Chablis 1er Cru Fourchaume
One of the possible explanations behind this Climat's name is quite sinister; "Fourche" (fork) might refer to a fork in the road or else a gibbet!
Fourchaume lies to the north, along the right bank of the Serein. This flag-bearing Climat stretches approximately 4 kilometers between L'Homme Mort and Vaulorent and can be difficult to grasp geographically. Spread over 4 municipalities (Chablis-Poinchy, Fontenay-près-Chablis, Maligny and La Chapelle-Vaupelteigne), its appearance and topography are quite unusual. Its west and southwest exposure make it a sun-drenched terroir where grapes ripen early. Wide open to the valley of the Serein, Fourchaume exhibits a diversity of topographies. Yet a tendency can be discerned: its soils are predominantly brown clay and only slightly stony. Most of them are fairly deep and well-draining, with a good water supply.
Fourchaume and the neighboring Climats that fall under its banner cover close to 130 hectares.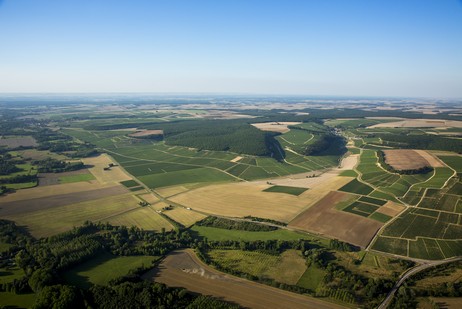 Character, stories and legends
Fourchaume has always had a special place in the heart of Chablis wine lovers. Complex and intense, it distinguishes itself by its elegance, its finesse and above all its uniquely voluptuous quality. A naturally generous and open wine in its early years, it can easily age 6 or 7 years before unveiling its full complexity.
The legends behind the name of this Climat don't all paint a rosy picture... The name Fourchaume may come from "four à chaux" (lime kiln) or the word "fourche" (fork), referring to a fork in the road. However, this name might also refer to executions by hanging! In the past, those sentenced to death were hanged on gallows, in which case Fourchaume would be the contraction of "Fourches à hommes"...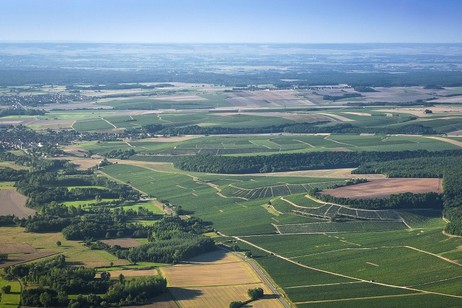 Chablis 1er Cru L'Homme Mort
An old tree, "l'orme mort" (dead elm), or an ancient cemetery at the entrance of the valley? Etymologists are suggesting different theories.
L'Homme Mort becomes visible only from the far end of the flag-bearing Climat Fourchaume. It is one of the largest and, above all, the northernmost Climat of the right bank, with a west and southwest exposure. The layer of marl and Kimmerigian (limestone very rich in fossils of Exogyra virgula, those small oysters so typical of Chablis) gradually sinks along Fourchaume before coming back up as it goes northward, to essentially disappear as it reaches l'Homme Mort.
Character, stories and legends
All the wines under the Chablis Premier Cru appellation define themselves as salty and chalky. L'Homme Mort likes to play it safe; its minerality is rather discreet, though not affecting its structure. Versatile and usually enjoyed young, these wines can easily age 3 to 4 years.
L'Homme Mort (dead man)? What a strange name for a wine! Some actually suggest a linguistic corruption, referring to "l'orme mort" (the dead elm), an old tree used at the time to delimit the vineyards. Another, less joyful explanation, stems from the presence of a small cemetery at the entrance of the valley. A few sarcophagi containing skeletons from the Merovingian era were uncovered there. As with many other places in France, this discovery gave rise to the name of "l'Homme Mort".
Chablis 1er Cru Vaupulent
Badgers and ferrets may have dug their burrows in this valley of Chablis Premier Cru.
Located on the right bank of the Serein, Vaupulent benefits from a beautiful south and southwest exposure. Lying along a hill with gentle slopes, it is naturally well-ventilated. Despite getting very hot in the summer, this Climat is a little cooler than its flag-bearing Climat Fourchaume, but the grapes still ripen quite quickly! In terms of subsoil, this Climat is particularly representative of Chablis — it is mainly composed of Kimmeridgian limestone marls, covered with rather deep brown to reddish clays. Consequently, even in the full blast of summer heat, Vaupulent's water level remains high and it never suffers from water stress.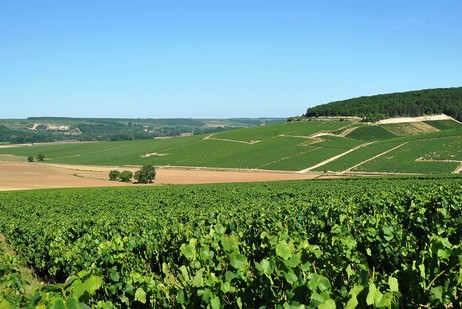 Character, stories and legends
Vaupulent's character is marked by an intense floral quality. Elegant, generous and seductive, these wines mirror their warm and clayey terroir. Their minerality is discreet, without fading entirely; it might actually linger a little on the palate, even in the first years. Its natural and soft acidity gives it a good ageing potential. Chablis Premier Cru Vaupulent is usually at its peak after ageing 5 to 6 years.
Vaupulent has led to quite a few theories! In olfactory terms, the words "purlent" and "pulent" are used to describe wild animals that give off powerful smells. Badgers or ferrets, for example, may have dug their burrows at the bottom of this valley. The name could also come from a wild shrub with an unpleasant smell, such as dogwood, which used to grow here. Otherwise, Vaupulent could come from the Old French word "pule" (people). So Vaupulent might be the name of a valley that belonged to numerous owners.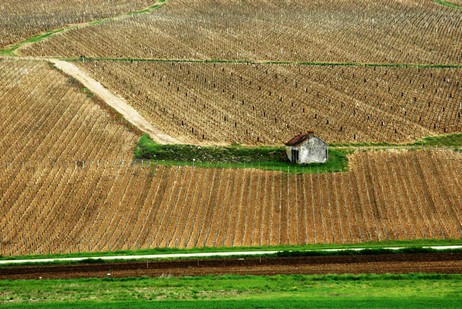 Chablis 1er Cru Côte de Fontenay
As its name suggests, this Climat sits at the entrance of the valley leading to the village of Fontenay-près-Chablis.
Côte de Fontenay lies under the flag-bearing Climat Fourchaume, alongside L'Homme Mort, Vaupulent and Vaulorent. One only has to look at a map of the vineyard to see that Fourchaume and its secondary Climats form an L shape. Côte de Fontenay settles itself on the short side of the L shape. Even though a steep slope and a southeast exposure maximize its sunlight, Côte de Fontenay is subject to North winds rushing through the Fontenay valley, and thus prone to slower grape maturation than its neighbors. The limestone marl, rich in Exogyra virgula, is part of the subsoil of this Climat. Sometimes difficult to work, the sticky clays covering the surface are a true reflection of Chablis' defining characteristics.
Character, stories and legends
The Climats under Fourchaume typically produce intensely aromatic and fruity wines. They combine a fine density and complex notes. As its structure is less developed than that of its neighbors, Côte de Fontenay has the advantage of offering wines that should be enjoyed young, though they can be aged a few years.
Known as "la grande côte" (the big hill) in 1560, Côte de Fontenay sits at the opening of the valley leading to the village of Fontenay-près-Chablis. The fountains of the village used to feed a lake by which stood a mill belonging to the Commander of Saint-Marc, the Seigneur of Fontenay.
Chablis 1er Cru Vaulorent
A landowner by the name of Laurent seems to have given his name to this Climat.
Although located on the right bank of the Serein and sharing certain characteristics with its flag-bearing Climat Fourchaume, only Vaulorent touches the Chablis Grand Cru appellation. It flirts with two famous neighbors: Preuses and Bougros. This proximity to the Chablis Grand Cru vineyards gives it a special aura; looking out over the Serein valley, it benefits from a double exposure and ideal sun conditions. The soils are deep and clayey at the foot of the hill and become rockier at the top.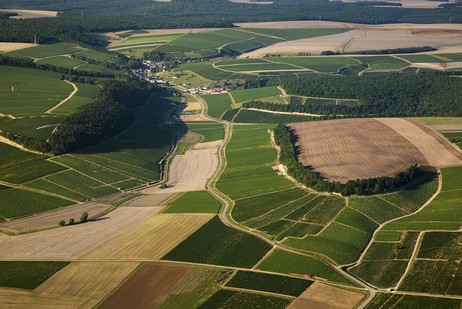 Character, stories and legends
As Vaulorent is the only Climat of Chablis Premier Cru located on the Colline des Grands Crus, its character is similar in greatness! The substantial white marls and Kimmeridgian bring richness, silky structure, minerality and freshness. The wines can be enjoyed very young with a pronounced floral quality. After a few years, they develop more complexity and reach their peak after ageing 6 to 7 years.
Vaulorent has had several spelling variations, since the first written record dating back to 1225. It used to be spelled "vauz loranz" or "vaulorens", both referring to a landowner by the name of Laurent who once owned vineyards in this valley.