Chablis Grand Cru Les Clos
Covering 26 hectares, Les Clos is by far the biggest of the seven Climats in the Chablis Grand Cru appellation.
With its 26 hectares, Les Clos is by far the largest Climat in the Chablis Grand Cru appellation. It stretches over its hillside, from top to bottom, enjoying a southwest exposure. This exceptional terroir is therefore bathed in sunshine from noon to evening. This perfect sun exposure, combined with a relatively steep slope, provides ideal ripening conditions. Because of its size, Les Clos' soil is multi-faceted: towards the top, stones and limestone become more prevalent, whereas towards the bottom, on the contrary, it gets deeper and more clayey.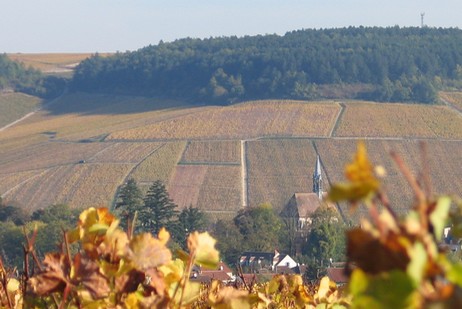 Character, stories and legends
Often viewed as the emblematic Chablis Grand Cru, Les Clos inspires respect. Its flawless strength and outstanding elegance make it a benchmark. While round on the palate, it tends to be more rambunctious that expected! Its mineral firmness can be puzzling and its aromatic intensity surprising. Even after 10 years of aging, its freshness will not cease to amaze. Rather reserved when young, this wine needs at least 3 years to fully reveal itself.
Covered in vines before 1267, this terroir has been called "le clou", "les clous" or "le clox". This name is an explicit reference to the dry-stone walls that once surrounded the very best vines, delimiting the property. In reality, these walls served other purposes — preventing erosion and the intrusion of animals, or even thieves from stealing the grapes!