Montée de Tonnerre, Chapelot, Côte de Bréchain and Pied d'Aloup
Montée de Tonnerre, a flag-bearing Climat
Chablis 1er Cru Montée de Tonnerre
For once, the reference behind this Climat name is clear: the old Roman road that climbs up the hill towards Tonnerre.
Slightly set back from the Grands Crus vineyards, Montée de Tonnerre seems to be challenging the Climat right across from it, Blanchot. Its moderate slopes, exposed to the west, welcome the sun in the afternoon. The grapes ripen easily, especially since they are protected from the East winds. The shallow soil is underlain with Kimmeridgian marly limestone, and reveals veins of blue clay, which gives the wines both minerality and energy.
Montée de Tonnerre is a flag-bearing Climat that covers approximately 42.5 hectares, including Chapelot, Côte de Bréchain and Pied d'Aloup.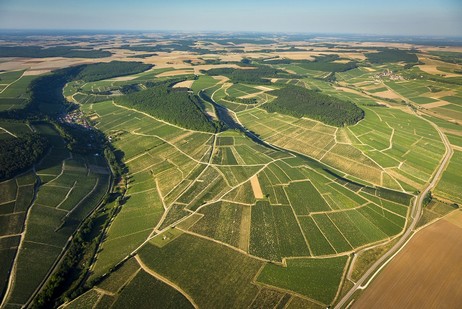 Character, stories and legends
Full-bodied and balanced, Montée de Tonnerre is a subtle blend of minerality with notes of salinity, finesse and elegance. This Premier Cru combines essentially the best of Chablis! Including an amazing ageing potential... After 10 or 15 years, Montée de Tonnerre will shock with its incomparable complexity and its exceptional mineral structure.
Spelled this way as early as 1537, Montée de Tonnerre has treasured its name. It must be said that for Chablis, such an explicit term is quite unusual: this Climat is located along the old Roman road connecting Tonnerre with Auxerre. Four centuries later and Tonnerre has not moved, so the reference is still as relevant as ever!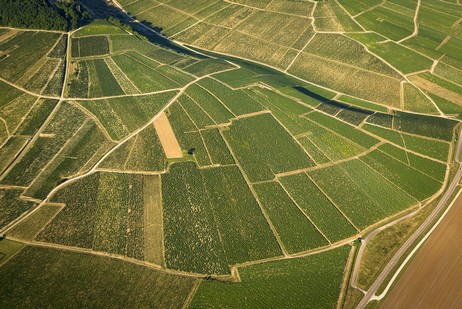 Chablis 1er Cru Chapelot
Written evidence of this Climat goes all the way back to 1388. It was likely a home to some shacks.
On the right bank and in the far south of the flag-bearing Climat Montée de Tonnerre, Chapelot is the ideal sun-drenched terroir because of its southern and western exposure. When searching through the shallow soil covering the limestone marl, the more fortunate might come across an Exogyra virgula, the famous small fossilized oysters typical of Chablis soil. Happy fishing!
Character, stories and legends
Chapelot produces wines with an assertive and refined minerality, perfectly in line with those of Montée de Tonnerre. Charming and elegant, these wines are enjoyable throughout their lives. Even after ageing for 15 years, they will still be excellent in their prime.
Viewed from above, this Climat looks like a fan. Legend has it that its name most likely comes from the word "capel", meaning a "wide cloak" (cape), with reference to its particular form. However, as this Climat also has the distinction of being nestled in the bottom of a hill, another explanation comes to mind: Chapelot (pronounced "Chaplot" in Burgundy) could be the diminutive of the word "chape", meaning shelter or lean-to. Could there perhaps have been shacks here? It may be noted that "cabotte" or even "cadole" also have the same origin ...
Chablis 1er Cru Côte de Bréchain
From the word "brèche" which means breach or hole. Many fissures run through the limestone rock.
Lying on the right bank of the Serein, Côte de Bréchain finds a natural place in the Chablis landscape. Although part of Montée de Tonnerre, its flag-bearing Climat, it distinguishes itself with very particular features: predominantly turned towards the west and exposed to fresh winds from the north rushing into the valley, it is overlooked by a forest bringing just the needed touch of freshness. The subsoil is similar to that of the Climat group to which it belongs, primarily Kimmeridgian marly limestones.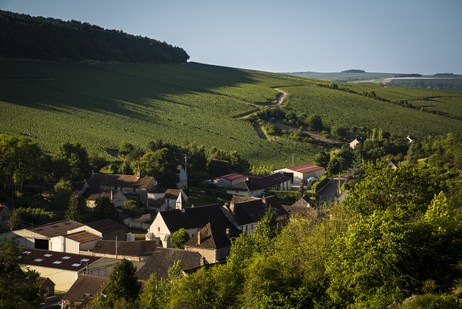 Character, stories and legends
While its minerality is as precise as that of its neighboring Climats, Côte de Bréchain always turns out exceptionally crisp. Outstanding in their early years, taking the time to tame them is important; they reveal their full structure after a few years' ageing.
Spelled "bruchen" in 1477, Côte de Bréchain most likely gets its name from the word "brèche" in reference to a breach or a hole. This makes sense, knowing that many fissures run through the limestone close to the nearby village of Fyé. Now and then, they release water vapor when the winter is particularly cold!
Chablis 1er Cru Pied d'Aloup
The origin of Climat names in Chablis can be quite confusing! Especially when one of the surveyors gets in a muddle back in the nineteenth century ...
Located on the right bank, Pied d'Aloup is one of the four Climats that make up the flag-bearing Climat Montée de Tonnerre. It has a number of common features with its neighbors Côte de Bréchain and Montée de Tonnerre: a western exposure to take full advantage of the afternoon sun, moderate to steep slopes, a position sheltered from the East winds and grapes that ripen easily. The soils are shallow and lie on the marly Kimmeridgian limestone that has made Chablis wines so famous.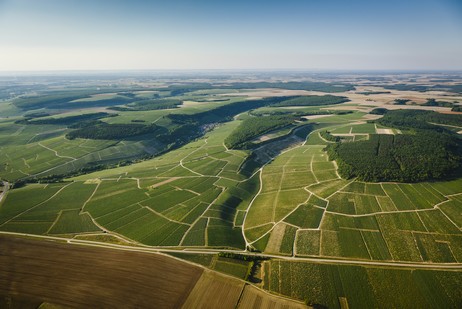 Character, stories and legends
Sometimes austere at first, Pied d'Aloup can be disconcerting. Take the time to get to know it: let it age 3 to 5 years to discern its elegance, its persistent energy and its saline minerality so characteristic of Chablis. With its capacity to develop over the long term, Pied d'Aloup could still surprise you after 15 years or more.
Can you believe it? The name of this Climat could apparently come from a misinterpretation or a misspelling made by a surveyor! He got muddled up and wrote "Pied d'Aloup" on the land registry in 1829... This name would actually come from the Old French "aloe" which means "alouette" (lark). The winegrowers of Chablis believed these birds were so light that they alone did not get bogged down in the clay ground after the rains. Between "aloup" and "alouette", there is only a step ... or rather a P! Another explanation refers to a plant that may have once grown here: larkspur!