The official BIVB site for Bourgogne wines, packed full of information about the various appellations of red, white and rosé wines, historical information, vinification, ageing etc.
Ecole des vins de Bourgogne
www.ecoledesvins-bourgogne.com
The École des Vins de Bourgogne invites you on an exploration of sensorial pleasures through its range of discovery days, training courses and made-to-measure weekends.
Route touristique de l'Yonne
The Route Touristique des Vignobles de l'Yonne association publishes hiking maps and each year organizes the Viti Rando wine-themed trail.
Communauté de Communes du Pays Chablisien
The site includes information on themed trails and paths through the vines
La Confrérie du Vignoble Chablisien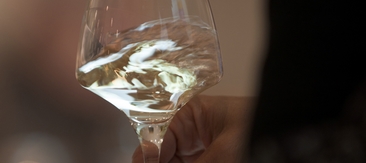 Les Amis de Pontigny organize guided tours of this Cistercian abbey that played such an important part in the history of the Chablis winegrowing area.
Rencontres Musicales de Noyers
A classical music festival in one of the most beautiful villages in France, part of the Festival Musical des Grands Crus de Bourgogne.
Held every year in Chablis and the neighboring communes and running over several days. A wonderful occasion to strike a chord between music, gastronomy and wine.
Association Bouge ton cru
A Chablis association that organizes the gourmet trail.
Grands Jours de Bourgogne
www.grands-jours-bourgogne.com
Discover the concept of the Grands Jours de Bourgogne and plan your trip: registrations, list of exhibitors, program.
www.huitresmarennesoleron.info
Marennes Oléron oysters benefit from a know-how transmitted from generation to generation in a territory which is unique in the world, and which gives makes it unique.
Visit French Wine, French onotourism
Discover the official website for wine tourism in France.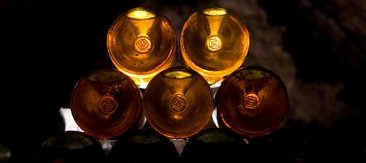 Maps reproduced with the kind permission of Benoit France.
Thanks to the photographers

BIVB ; mg Stavelot ; D.Cheval ; Michel POITOUT ; BIVB / MUZARD J.P.; BIVB / MONNIER H.; BIVB / WWW.ANTHONYUPTON.COM ; BIVB / BOURGOGNE AUJOURD'HUI ; BIVB / IMAGE & ASSOCIES ; BIVB / GAUDILLERE TH.; BIVB / GESVRES J.; BIVB / DR ; BIVB / SERVANT J.C.; BIVB / PRZEWLOCKI N.; BIVB / IBANEZ A. ; BIVB / ARMELLEPHOTOGRAPHE.COM ; BIVB / ECRIVIN ; BIVB/ JOLY M. ; BIVB / IMAGE & ASSOCIES; Jimmy Hamelin ; BIVB/Jérôme Pierson ; Apolline B. ; Arnaud Ghys; JC Amiel-Stylisme;ANDREA THODE;CONFITURE DE VIVRE/ SANDY NEUMANN;KUECHENJUNGE/ CHRISTIAN LERSCH;PIAS DELI;ANDREA THODE.BIVB/LUKAM;S.CHABLIS; CLAUDE BLOT;Photopro.Event / M. Brunel; Will ENGELMANN; BIVB- LUKAM; BIVB- LUKAM; Béatriz Gonzalez et Jean-François Pantaleon; © Annabelle Schachmes; Andrea THODE; mycookingloveaffair - Kerstin GUETTO; ©Interfel; MG STAVELOT; Edouard SICOT pour Cuisine et Vins de France; © Philippe DUFOUR-Interfel; © Valérie SZEWCZYK; © Maison Louis Moreau – Yann de la Calle; © Atelier des Chefs pour CIPA; © Centre Culinaire Contemporain-F.Hamel-T.Debethune; © Thierry GAUDILLERE; © CCC pour CIPA; © Rozenn KREBEL; © utosh; © Crushed Grape Chronicles