A rebranding for the Famille Descombe
Business press releases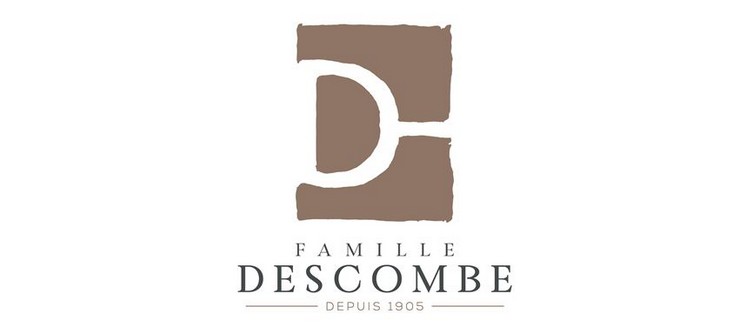 Marine, Kévin and François are the 5th generation of the Famille Descombe. They have changed the brand identity of the family business to support their new strategy and better reflect their vision and priorities: to get more in tune with nature, to respect the environment, and to limit the impact on climate change.

A new name: Famille Descombe

Les Vins Descombe, created in 1905, will now go under the name Famille Descombe. The goal of this name change is to highlight the continuity, the family ties, and the passing on of savoir faire, while also breaking away from the notion of propriétaire-négociant reflected by the old name.

A new visual identity:

The new logo, designed by the artist Dominik Fusina, is divided into 3 distinct parts representing the family's 3 wineries: Domaine Passy Le Clou in Chablis, Château de Pougelon in the Beaujolais, and Domaine de Là-haut in the Rhone Valley.
The brownish color represents the earth, and the irregular edges of the blocks conveys the idea of soil work.

Finally, the "D" of Descombe turns into a glass of wine depending on its orientation, or might allude to Mont Brouilly, the historic birthplace of the family estate.
The Domaine Passy Le Clou
Domaine Passy le Clou was taken over by the Descombe family in 2017. Major changes were made to the vineyard and the winery, notably the transition to sustainable viticulture (no more herbicides, planting of hedges and trees, etc.) and some single-vineyard vinifications of the domaine's 21 vineyards.