CAMILLE AND ELODIE SCHALLER INTRODUCE A NEW LINE OF FASHION ACCESSORIES MADE FRO
Business press releases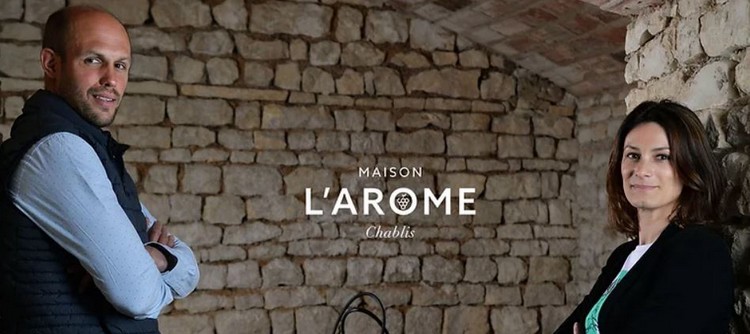 Elodie and Camille Schaller, wine growers in Chablis, have launched their own brand of leather-like goods: la Maison L'Arôme. At first, they simply wanted to find a use for the grape residue that exists after the wine is made. When they read about a new leather-like material developed by an Italian company, fabricated from grape pulp, they had the idea to create their own line of "leather" goods.

Their collection is made principally from this new material, which is very similar to leather, and which is fabricated with recycled solid and dry material from grapes (skin, stems, and seeds).

The first mock-ups and design prototypes were done in collaboration with a Parisian atelier, and a company in Normandy was called upon to carry out production. All products are made entirely in France.

The products of la Maison l'Arôme are available online (click here) as well as in the boutiques La Maison de Juliette in Auxerre and in Chablis.
Camille and Laurent Schaller
The Domaine Camille & Laurent Schaller is located in Préhy. Laurent and his son Camille cultivate almost 18 hectares with a sustainable approach. In 2014, after Camille came on board, the estate began vinifying and selling its own wines. They currently produce five cuvées of Petit Chablis, Chablis Vieilles Vignes, Chablis Premier Cru Vaucoupin, and Chablis Premier Cru Vau de Vey.