Chablis wines: Taste this special corner of the world
Press releases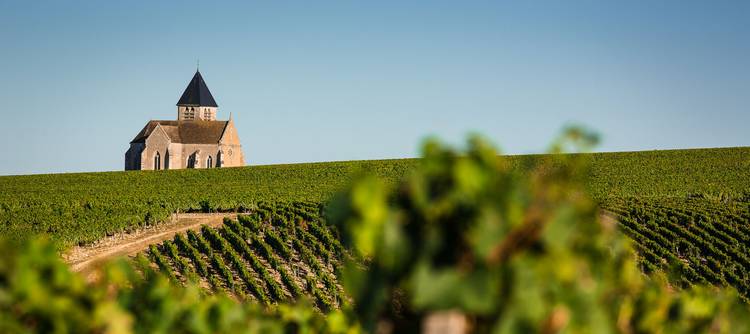 If you're dreaming of a vacation, we invite you to take a trip to the rolling hills of Chablis through the region's spectacular white wines. Even from afar, there is no shortage of ways to immerse yourself in the longstanding tradition of winemaking in Chablis. But if you are itching to take an actual trip, here are some things to look forward to in the coming year :
• Starting in Spring 2023, visitors will be able to tour the newly opened Cité des Climats et Vins de Bourgogne & learn about the region's 4 appellations and 150 million year old subsoil. This is the perfect pitstop before heading out to explore the vineyards of Chablis, often nicknamed "The Golden Gateway to the Bourgogne region."
• Don't miss an opportunity to mingle with the region's passionate and diverse winemaking community – ranging from 14th to 1st generation winemakers! This February, Chablis will celebrate the Patron Saint of Winemakers in the village of Fleys. This is a yearly celebration for visitors & locals alike featuring wine tastings, street theater, marching bands, traveling musicians and more.
• All year round, wine lovers can discover the hilly landscape and historic vineyards of Chablis. Whether you prefer to walk, bike, segway – or even horseback ride – adventure awaits! Along the way, stop and taste spectacular white wines known for their purity, sophistication and minerality.
And if you can't make it in person…with a simple taste and a little imagination, you too can be transported to this special corner of the world.