Domaine Courtault Michelet: a new entity
Business press releases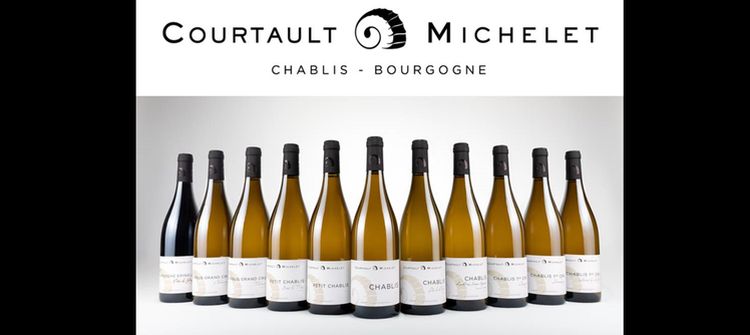 After many years of working together, the domains Courtault and Michelet have joined forces under a single name: Domaine Courtault Michelet. This change of name is accompanied by a new and more modern graphic identity.

The Domaine Jean-Claude Courtault was originally created in 1984 by Jean-Claude and Marie-Chantal Courtault in Lignorelles. They were joined in 2007 by their daughter Stéphanie and her husband Vincent Michelet. In 2008, Stéphanie and Vincent developed their own domain in parallel.

The two domains have worked together for 15 years, using their means and their savoir-faire to their mutual benefit and making wines that differ by their terroir.

Today Stéphanie and Vincent exploit 29 hectares of vines spread over the 4 Chablis appellations, as well as in the appellation Bourgogne Epineuil. They are now offering a new range of wines as the Domaine Courtault Michelet.