ELÉONORE MOREAU, WINNER OF THE TROPHÉES JEUNES TALENTS
Business press releases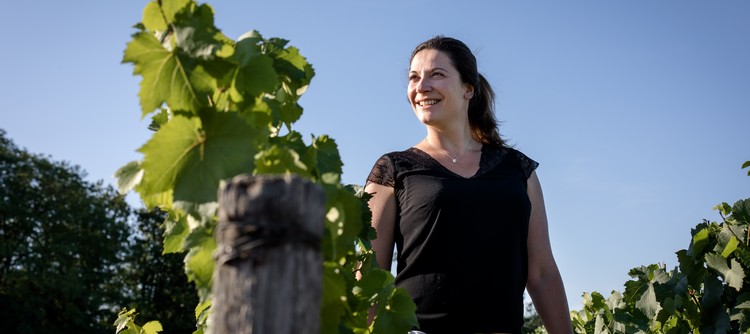 The competition, organised by the Groupement des Jeunes Professionnels de la Vigne et du Vin, is restricted to winemakers under 40 years of age, or in place since less than 5 years. Each domain submits 3 different wines. This year, 72 submissions were made. The competition was based upon the 2020 vintage.

There are two stages to the competition. In the first, 60 jurors make a preselection which designates 3 domains per wine region. The jury is composed of wine professionals and aficionados.
The year's two patrons (le parrain et la marraine) taste the preselected wines and choose the 7 laureates. Rachelle Lemoine, journalist, and Fabien Espana, head of the restaurant/wine boutique Chablis Wine Not, honored for "best wine list of the year" by Revue des Vins de France en 2022, were the patrons of this 34th edition.
A point worth emphasizing is that the trophies are awarded for the quality of the winemakers and the excellence of their wines, not for just one wine, but for the ensemble of the domain's wines.

In 2022, the Trophée Jeunes Talents were awarded to Eléonore Moreau of the Domaine des Pérégrins for the Chablis region, and to Clémence Verret of Domaine Verret for the Grand Auxerrois region.
CONCERNING THE DOMAINE DES PÉRÉGRINS
The vineyards of the domaine comprise a bit more than 13 hectares of Chablis and Petit Chablis, entirely on the hillsides of the commune of Poilly. It is now the task of Eléonore, daughter of Laurent, who joined the domaine in 2011 and took over in 2016, to perpetuate her father's work in the vines and in the wine cellars. Eléonore is now able to sell her own bottles and in so doing promote their efforts, which are based on respecting the soil and the fruit, and allowing the terroir of Chablis to express itself.