Hong Kong: Record turnover for the Crus
Financial information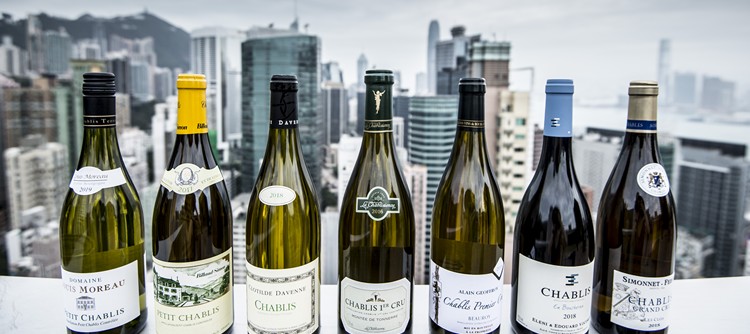 Now that it is an administrative region of China, Hong Kong's economic growth declined in 2022, hit hard by falling exports and the consequences of China's anti-Covid policies.

Hong Kong also saw its population fall by 2.5% between 2019 and 2022, and its birth rate plummet. This obviously impacted consumer spending.

Against this difficult backdrop, overall export figures were down 25% by volume, and 2% in terms of value for Chablis wines.

However, the Chablis Grand Cru and Chablis Premier Cru AOCs continued to perform well, posting a 12% increase in volume and a 16% rise in revenue, while the Chablis and Petit Chablis AOCs were down 35% by volume and 13% in terms of revenue.
Key figures 2022 for Chablis wines in Hong Kong
17th market in terms of revenue
20th market by volume

Exports :
149 400 bottles (-25%/2021),
for 2,57 million euros (-2%/2021)

In terms of volume :
► Petit Chablis and Chablis : 68%
► Chablis Premier Cru and Chablis Grand Cru : 32%