HONG KONG: EXPORTS RECOVER NICELY IN 2021
Financial information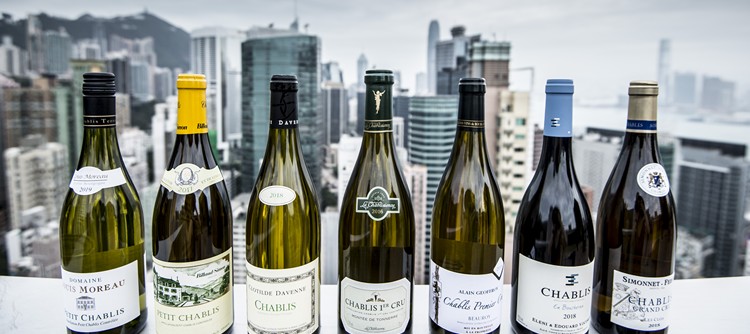 After a difficult 2020 that included the pandemic as well as demonstrations linked to conflict with the Chinese government, the situation stabilized to a great extent in 2021, and the economy bounced back.
In this context, the Chablis and Petit Chablis appellations set two new records.

In Hong Kong, Chablis wines are very well represented in the traditional outlets that are the restaurants and wineshops, much as in Bourgogne, in fact.
Key figures 2021 for Chablis wines in Hong Kong
16th market in terms of revenue
20th market in term of volume

Exports :
199 209 bottles (+22%/2020),
for 2,63 million euros (+27%/2020)

In terms of volume :
► Petit Chablis and Chablis : 79%
► Chablis Premier Cru and Chablis Grand Cru : 21%