"Magic of Chablis and Music" Spotify Playlist Heralds Summer Rhapsody
Press releases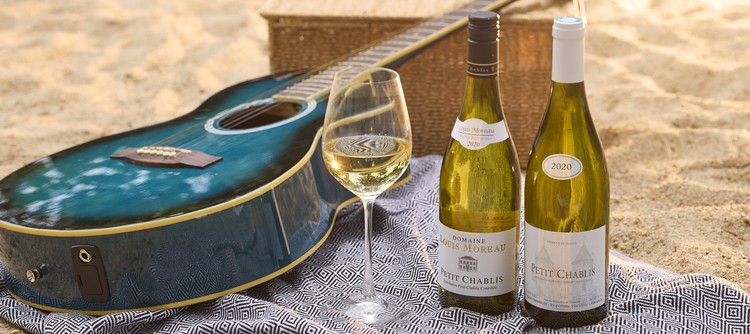 The iconic French wine region of Chablis is launching a collection of Spotify playlists this month – click here "Magic of Chablis and Music" or search Pure Chablis Wines on Spotify (see Appendix I) – in perfect synchrony with International Chardonnay Day on 26 May 2022 and International Music Day on 21 June 2022. It will be music to the ears of Hong Kong wine lovers, who can sip delicious Chardonnay with their favourite tunes playing in the background on bright sunny days, the pure, elegant, minerally notes of the wine resonating in blissful harmony with the melody.
Beautiful wine like beautiful music touches the heart; they make ideal companions, each a stirring, sensory composition of many wondrous notes. The mood evoked by a particular piece of music elevates the perception of taste, and the closer the sound equates to the wine in terms of texture, structure and tone, the more telling the perceived effect on mouthfeel.
About Chablis Wines
Chablis' vineyards are composed of 5,821 hectares and encompass 417 enterprises (négoces, co-ops, estates). Elegantly simple, Chablis wines can only come from France. Divided into four appellations (Petit Chablis, Chablis, Chablis Premier Cru, and Chablis Grand Cru), these 100% Chardonnay-based wines embody purity and minerality. With about 37.2 million bottles produced each year, Chablis represents 18% of the Burgundy wine supply; more than 65% of Chablis wines are sold to export markets.