Results of the 37th Chablis Wine Competition
Press releases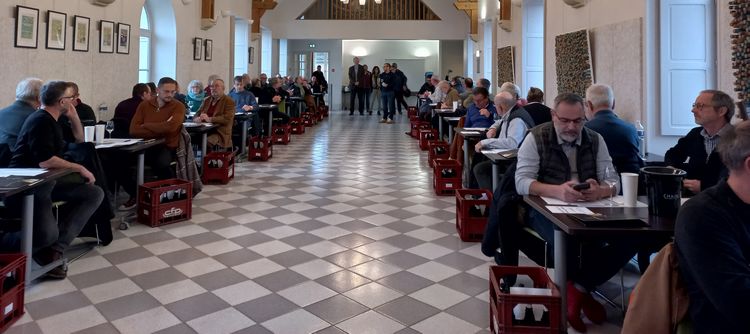 The Chablis Wine Competition took place on January 14, 2023, in Chablis, under the presidency of the noted Bourgogne wine expert Jasper Morris.
This competition is unusual in that the professionals entering their wines are not allowed to be jury members. The panel is made up from journalists, restaurateurs, sommeliers, wine traders, oenologists, winegrowers, and enlightened amateurs. The wines go through two rounds of tasting, and those that score highest on the first round, when they are sampled by the entire jury, are then put before a "super" jury, which selects the medal-winners.
This year, the competition focused on vintage 2021 for the Petit Chablis, Chablis and Chablis Premier Cru appellations and on vintage 2020 for Chablis Grand Cru. 24 medals were awarded based on the 259 samples submitted.
Key figures
Number of samples: 259
Number of tasters: 71
Number of estates or producers represented: 71
Number of medal-winning wines: 24