Unlock Chablis, an exclusive virtual game for wine professionals
Press releases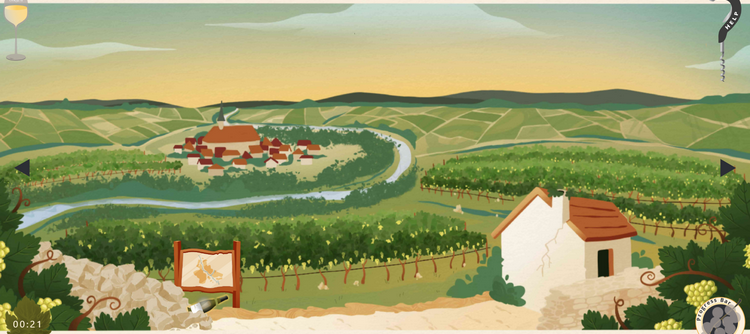 Immerse yourself in the new educational game of Chablis !
How well do you really know Chablis? You're invited to test your knowledge on everything Chablis and further discover the region's stunning white wines. Introducing: Unlock Chablis, an exclusive virtual game for wine professionals to deep dive on everything the Mecca of Chardonnay has to offer.
Let yourself be transported to a magnificent vineyard in Bourgogne and embark on a treasure hunt riddled with secret codes to uncover the history, heritage, and wines of the region. Here's a little refresher to get you in the zone :
• Chablis is made with 100% Chardonnay. The unique conditions of the soil and the climate in this region allow the Chardonnay grape to express itself like in no other territory.
• The Chablis heritage was formed by many generations who contributed their expertise into four appellations at the roots of it all: Petit Chablis, Chablis, Chablis Premier Cru, and Chablis Grand Cru. These are identified by precisely delimited production zones & are subject to strict product regulations… the higher up the hierarchy, the tighter the restrictions.
• Did you know that the Chablis subsoil was formed 150 million years ago? This special subsoil is known as Kimmeridgian and is a key contributing factor for the unique character, purity, sophistication and minerality of the Chablis wines we know & love.