A CHABLIS WINE FOR EVERY OCCASION
From Petit Chablis to Chablis Grand Cru, the wines of Chablis offer a wide range of aromatic profiles and expressions to suit simple gatherings among friends or more formal occasions.

There is a Chablis wine to suit every occasion!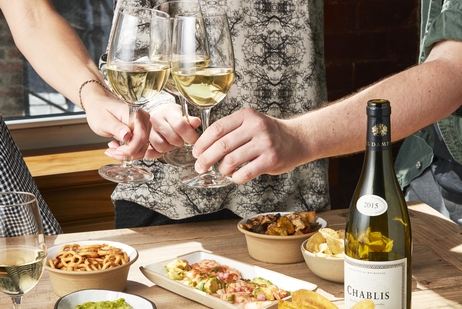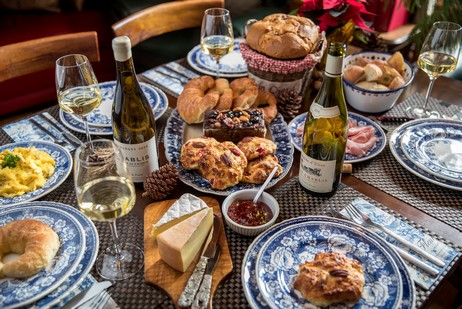 PETIT CHABLIS: CONVIVIALITY AND SIMPLE PLEASURES
Despite being produced far from the sea, Petit Chablis nonetheless offers lovely whiffs of the seashore that go perfectly with oysters, mussels, raw fish dishes and shrimps, either raw, barbecued or in sauce. It is also delightful with fried small river fish, grilled sardines and many other fish. But it is its vivaciousness that is most tempting. For fried eggs and omelets, Petit Chablis is the perfect master, capable of balancing out any heaviness they may bring. It is also ideal with andouillette and snails. Goat cheeses are also perfectly at ease with its well-structured charms, without forgetting hard cheeses like Gouda and Gruyère. Its crispness offers a simple accompaniment for summer salads, quiches, aperitifs served with gougères or for moments shared with friends.
CHABLIS: AN INVITATION TO PURITY AND MINERALITY
The wines of Chablis awaken the senses and revive the tastebuds. This makes them ideal for enjoying as an aperitif or with seafood or oysters. But that's not all! This unique wine can be enjoyed young, aged two or three years, with fish or fowl terrines or with grilled or poached fish. But also with asparagus - a tough dish to match with a wine - or with world cuisine, tandoori or other curry dishes. Chablis is also a perfect balancing act with the melting texture and subtle flavor of sushi. The depth of a Chablis enhances Swiss cheese, aged goat cheese, Beaufort, Comté, Emmental and vintage Cheddar. It is also a wonderful partner for grilled white fish or roast chicken.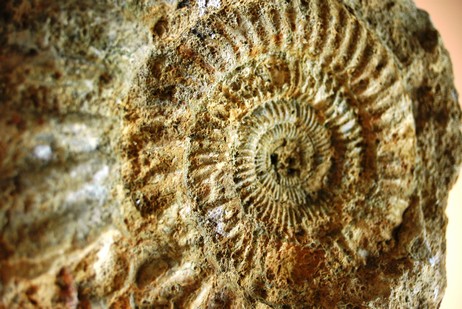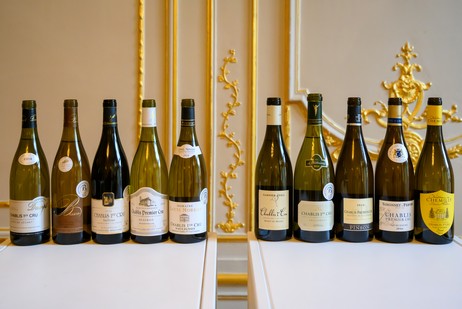 CHABLIS PREMIER CRU: A MULTI-FACETED EXPRESSION OF A REGION
The Chablis Premier Cru appellation brings together a wide range of small terroirs and Climats, that express themselves through the Chardonnay varietal. The great aromatic richness of the wines of Chablis Premier Cru means they are perfect for a wide range of combinations such as cooked oysters or fish in sauce. Those more mineral wines are delicious with poultry dishes or veal in white sauce. The more open crus are wonderful as an accompaniment to andouillettes or snails. A full-bodied example would be a perfect match for a local specialty such as ham in Chablis. These wines also make a great match with hard cheeses and local Bourgogne varieties such as Epoisses. But they also marry wonderfully with hot asparagus, rabbit or crab, scallops and poached fish.
CHABLIS GRAND CRU: EMOTION AND POWER
The rich and intense liveliness of a Chablis Grand Cru is perfect to bring out all the flavors of foie gras, its intense minerality compensating for the strong taste of this noble dish. The complex subtlety of its aromas and its persistent finish make it a classy partner for grilled lobster or spiny lobster, or more delicate preparations in white sauce, with or without mushrooms, and also with crayfish. All delicate fish dishes in creamy sauces are simply calling out for a Chablis Grand Cru, as well as white meats and poultry, also served in cream sauces. Its crisp mineral side also makes it a wonderful accompaniment for the fresh sea taste of oysters.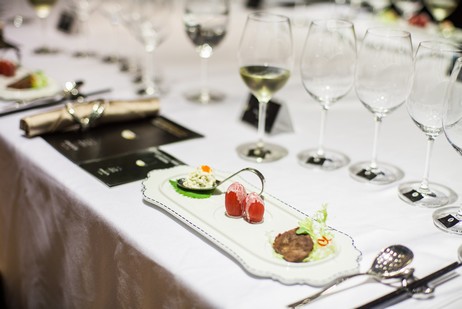 Food and Chablis wines pairing :