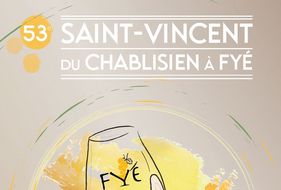 The Saint Vincent Tournante du Chablisien
Chablis and the surrounding area celebrates the patron saint of winemakers for one weekend each year. The event involves wine tastings, street theater, marching bands and traveling musicians.
La Saint Vincent Tournante is hosted by a different winegrowing village each year.
The traditional Saint-Vincent tournante du chablisien will be back for the 53rd edition the 3rd and 4th of February 2024, in the village of Fyé. Find out more.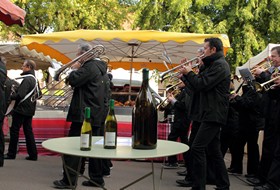 The Fête des Vins de Chablis
On the weekend of the fourth Sunday in October, wine lovers, connoisseurs, professionals, tourists and consumers come together in the heart of Chablis to celebrate its new vintage. This is also the occasion to take out some older vintages, to receive distinguished guests and to rediscover the human warmth of the people of Chablis.
The program includes tastings of the different appellation of Chablis and a range of vintages offered by the producers in the streets of Chablis, local gastronomy stands, a concert, the parade of the brotherhood of the Piliers Chablisiens, the swearing-in ceremony….
The 76th edition of the Chablis Wine Festival will be held on the 26th and 27th of October 2024!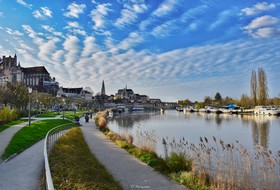 Fleurs de vigne
Organized by Auxerre's Tourist Office in partnership with Bourgogne Wine Board (BIVB), Fleurs de Vigne is a real showcase of the rich wine-growing heritage in northern Bourgogne.
Every year, on the last Sunday of May, come and sample all Bourgogne wines produced in the Yonne département and chat with some 50 producers along the quayside in Auxerre. Many oenological activities are proposed all day long during this celebration.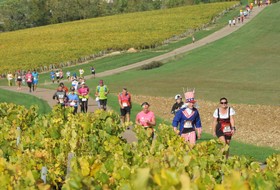 Chablis Marathon
After a successful first edition in 2019, the Chablis Marathon has been turned into an annual event. It takes place on the Saturday of the Fête des Vins de Chablis. The organizers propose circuits for young and old, in addition to the marathon through the vineyards.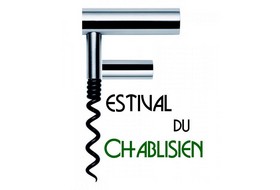 The Festival du chablisien
This event takes place every summer in Chablis and its neighboring communes. This musical event, which runs over several days, has become the perfect occasion to strike a chord between music, gastronomy and wine.
Discover all information on the Festival du Chablisien here.
The Balade Gourmande
Gourmet strolls through the vines on a Sunday in springtime with stops to enjoy some wonderful food and wine combinations were introduced by the CHABLIS BOUGE SON CRU…A Fond La Treille association in 2012. But book early, since numbers are limited.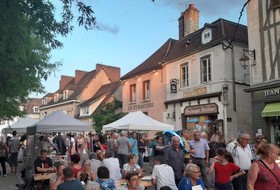 Marché Nocturne de l'Artisanat et des Terroirs
On the first Friday in August, the Chablis Tourist Office organizes an evening market for local artisans and producers, complete with a fun aperitif.
For more information: Chablis tourist office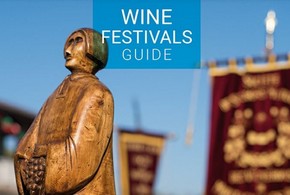 Wine Festivals Guide
Take the Grande Route des Vins and let yourself be delighted by wine festivities. From Chablis to Mâcon, there are over the course of the year some one hundred events to choose from. Discover them in the Wine Festivals Guide.